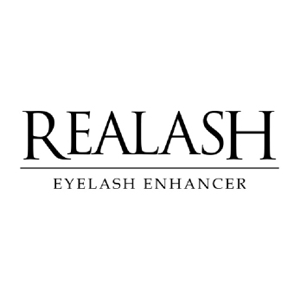 Realash eyelash serum is recommended for women having short, weak and thin eyelashes. The product is not recommended for pregnant women, and the ones who are during lactation. Basically, teenager who have not reached maturity and patients undergoing chemotherapy are not advised to use the eyelash serum as well.
The application has to be performed every evening on cleansed and dry eyelid skin.
In order to put on Realash eyelash serum the producer attached a thin brush. It is fairly similar to the ones provided in regular eyeliners, which is why, women familiar with such applicators will know how to use the eyelash serum's brush. Realash should be distributed on eyelash base of upper eyelid only. The product will reach the lower eyelid during our night rest.
At the begging of Realash beautifying treatment, the eyelash serum may cause irritations. The discomfort may take a form of itchiness, redness or sometimes drying-out of eyelids. Some users might notice even a dark line created on their eyelids. This discolouration may appear when one tends to put on to excessive amounts of the cosmetic or if the application is performed too frequently. Fortunately, such irritations fade away fairly fast.
The effects of Realash eyelash serum treatment are produced after approximately a month of regular application. Strengthening and regeneration of damaged eyelashes will be noticeable as the first ones. What is more, eyelashes will become nourished, healthy and pretty. A little bit later, one can observe lengthening and thickening of eyelashes. Although eyelashes grow only a few millimetres, the difference should be visible.
Realash eyelash serum is sold in a blue and white bottle. It contains 3 ml of the product, which is enough for conducting a six-month treatment. The bottle is placed into a cardboard box. Inside, one can also find a leaflet containing all basic information concerning the composition, use and treatment of Realash. Unfortunately, the price can scare off any potential user from purchasing the eyelash serum.
Realash Ingredients (INCI): Aqua, Propanediol, Panthenol, Glycerin, Biotinoyl Tripeptide-1, Acorus Calamus Root Extract, Acrylates/C10-30 Alkyl Acrylate Crosspolymer, Calendula Officinalis Flower Extract, Dechloro Dihydroxy Difluoro Ethylcloprostenolamide (Ethyl Tafluprostamide), Disodium EDTA, Ethylhexylglycerin, Equisetum Arvense Leaf Extract, Hydrolyzed Silk, Linum Usitatissimum Seed Extract, Phenoxyethanol, Propylene Glycol, Serenoa Serrulata Fruit Extract, Sodium Hyaluronate, Sodium Hydroxide.
Pluses:
easy application
nice package
regenerates and strengthens eyelashes
slightly lengthens and thickens eyelashes
Minuses:
it may irritate at the beginning of the treatment
costs much