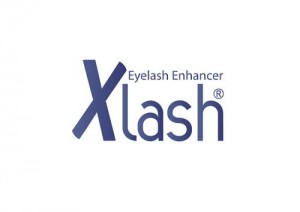 On the bottom of the eyelash serum comparison review is the Xlash. It is the eyelash serum that stimulates lashes to grow healthier and it strengthens them. It makses lashes appear thicker and denser according to the producer's promise. Before starting the Xlash treatment, it is important to read the leaflet to be aware of all the side effects it may cause.
Xlash Eyelash Serum is not recommended to everybody. Mothers-to-be, breastfeeding women are discouraged to use the Xlash serum. There are many cases when the eyelash serum caused allergy reaction in the eye area.
The results are visible after using the serum for at least three months.
Xlash is not efficient so to extend the treatment to four month you will need two bottles of Xlash. After that period, we can say that lashes are slightly longer and thicker. Unfortunately, when the Xlash treatment is discontinued, lashes come back to their original state very quickly. In order to maintain the effects, it is necessary to keep using the eyelash serum. The serum comes in 3 ml tube is quite pricey and the fact that you will have to get two tubes makes this product very expensive.
Pluses:
Nice packaging
Easy application
Lash thickening
Minuses:
Many side effects possible
The eyelash serum needs to be used for long period before seeing a difference
The effects are not long lasting