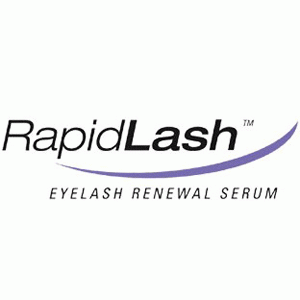 Since recently, one of the most recognized eyelash serum in the UK produced by the Promaxyl Company. It is available online and in the Boots drug store chain. After only 6 weeks, lashes are visibly longer and volumized. The RapidLash formula is rich in peptides that encourage the lash growth and thickness.
I was using RapidLash and although my lashes were a bit longer, they become incredibly messy and they started to curl in weird directions. Additionally, the moment I stopped using RapidLash eyelash serum, my lashes started falling out and break. As a result, eyelashes from full looking transformed into sparse and short ones within two weeks' time. Unfortunately, my customers confirm that lashes fall out very quickly after putting Rapidlash aside.
RapidLash has the tiny brush that makes the application very easy.
The consistency is liquid but it does not transfer to lower lashes when blinking. RapidLash can be also applied on brows but I did not get any positive results when I was trying to make my brows denser.
Pluses
Makes lashes longer and thicker within 2 months
Easy to use
Affordable price
Minuses
Many side effects including changing the colour of the iris
Sudden deterioration of the lash condition after the treatment