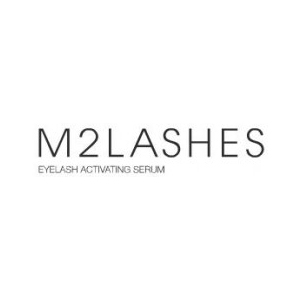 M2 Lashes eyelash serum is destined for women who would like to have longer and prettier eyelashes. Every evening, it should be applied on cleansed and dry eyelid skin. Worth pointing out, any residues of make-up left, especially in the eye area, retards and even closes the door on effective eyelash serum working. To clarify, if the surface, where the eyelash serum is applied, is not clean enough, then the cosmetic is not able to get absorbed into the skin.
For that reason, one has to remove make-up precisely, every time, before putting on M2 Lashes.
M2 Lashes eyelash serum extends, improves density, and takes care of eyelashes. Unfortunately, the first effects are visible after six weeks, at the earliest, of regular application. The truth is, some people may see a difference after two months of the treatment. After this time, eyelashes should become extended, thicker and stronger. Obviously, we have to bear in mind, that M2 Lashes eyelash serum does not work the same way on each person. To demonstrate, some consumers may notice working of M2 Lashes after a month, whereas, others may observe no change at all. Nevertheless, thanks to the treatment, eyelashes become nourished and moisturized, that can be taken for granted. For the strengthening and hydration of eyelashes are responsible, for example, hyaluronic acid and B7 vitamin, also known as biotin.
The applicator of M2 Lashes has a form of a thin and pointy-ended brush. It looks alike an eyeliner's tip. For that reason, the eyelash serum has to be applied the same way an eyeliner is put on. In a case, somebody has never used an eyeliner before, than, here is a tip. It is advisable to support the elbow against a table's surface and the palm against a cheek. This technique should ease the application significantly. In a case, the eyelash serum gets into eyes, one has to be prepared for stinging sensation and redness development. Another issue to point out, there is no need in reapplying M2 Lashes several times per day since a single application provides just right dosage of the cosmetic.
The eyelash serum, M2 Lashes, is closed in a little, black bottle of 5 ml capacity. Such an amount is enough to undergo the complete course of the treatment that lasts from five up to six months. The phial is placed inside a cardboard box that looks simply astonishing. However, the greatest disadvantage of the eyelash serum is its exorbitant price.
Pluses
– Big capacity
– Nice package
– Strengthening of eyelashes
– Moisturized eyelashes
Minuses
– Long waiting time for first effects
– May cause irritations
– Eyelash extension and thickening is not obvious to notice