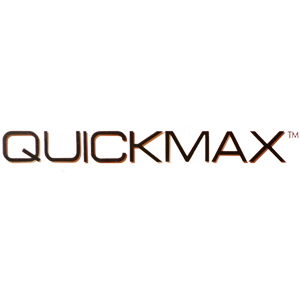 Quickmax eyelash serum is closed in a golden cardboard box. The box holds a bottle of the same colour that contains 5 millilitres of the cosmetic. The product is recommended for people wanting elastic, moisturized, well cared of and healthy eyelashes. Unfortunately, quite disappointed might be the women who count on eyelash extension or density improvement. Good news, Quickmax can be applied on eyebrows as well.
Two-month treatment is enough to make the eyelash condition significantly improved.
Although the length and thickness of eyelid's hair do not change, one can notice other satisfactory results. For example, the eyelashes are definitely stronger and more prone to rubbing while removing make-up. These simply do not fall out so easily. What is more, eyelashes become more flexible, are easy to curl and are set pretty when coated with a mascara. Furthermore, moisturization follows as eyelashes turn out to be glossy. Some people notice also darkening of eyelashes' colour due to Quickmax treatment.
The consistency of the eyelash serum is rather thick – it is in a form of a gel. The truth is, the thin brush attached to the cosmetic does not ease putting on the product. While conducting the application, it is necessary to wield the brush in such a way to do not allow the eyelash serum to get into eyeballs. This might end in developing irritations, pain or redness. It might also happen, that in order to distribute the product evenly, one has to smudge it along the eyelash base. What is more, the eyelash serum sometimes creates white stains on the eyelashes and makes these clumped together due to the extremely dense consistency.
Unluckily, the outcomes generated by Quickmax do not last long. These disappear approximately somewhere around a month since the last application performed. Those, who would like to enjoy healthy and strong eyelashes, have to purchase another bottle of Quickmax, yet the price of a single package is fairly expensive.
Pluses:
Capacity
Pretty and healthy eyelashes
Makes eyelashes darker, stronger and moisturized
Nice package
Minuses:
Irritates
Short-lived outcomes
-Minimal eyelash extension
High price