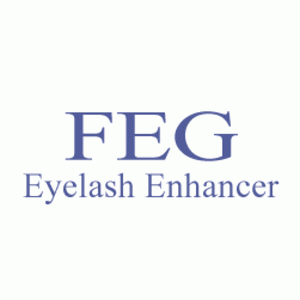 Feg Enhancer is recommended if your lashes are damaged after wearing extensions. The eyelash serum makes lashes appear volumized after 2, 5 months of systematic use. The Feg eyelash serum contains bioplast, an ingredient often used to cure glaucoma. It may happen that due to this prescriptive ingredient the colour of the iris can change to darker. According to the producer, Feg Enhancer is both an eyelash growth serum and an eyelash conditioner, which in practice is one.
Feg is advertised as the only eyelash serum that not only increases the length of lashes but it also provides colour darkening and curling.
Tests show however, that the lashes do not change their curl nor the colour even after the full 3 months Feg treatment. Unlike other eyelash serums, Feg does not have a liquid consistency but the gel one. Thanks to that, the product does not goes into the eyes and it can be distributed with one swipe of the tiny brush.
Pluses
It improves the condition of the lashes
It can be used for lashes and brows
It increases the length of lashes over 9 week's period
Minuses
It is difficult to buy the original product. The internet and online auction websites are flooded with Feg dupes that are very difficult to be recognized.